The Perfect Storm: Anxiety, Autism, ADHD, & Sensory Processing 
Join Children's Health Expert Dr. Gina ForAn Eye Opening, Transformative, & Practical Workshop at Health 1st Chiropractic in Inver Grove Heights.
Free Dinner & Drinks Provided!
Who Should Attend The Perfect Storm
  Parents who have children who have received a diagnosis, such as ASD, ADHD, SPD
Parents who are worried about their child's growth, development, mood, focus, sleep, eating, overall wellness and performance at home and school
Family members who help care for children who are struggling
Time & Location Details
When: Tuesday August 2nd @ 6:30pm
Where: Health 1st Chiropractic, 2922 Upper 55th St. E Inver Grove Heights
Book Here:
https://www.eventbrite.com/e/the-perfect-storm-an-adhd-sensory-anxiety-spectrum-workshop-tickets-376851762767
Spots Are Limited!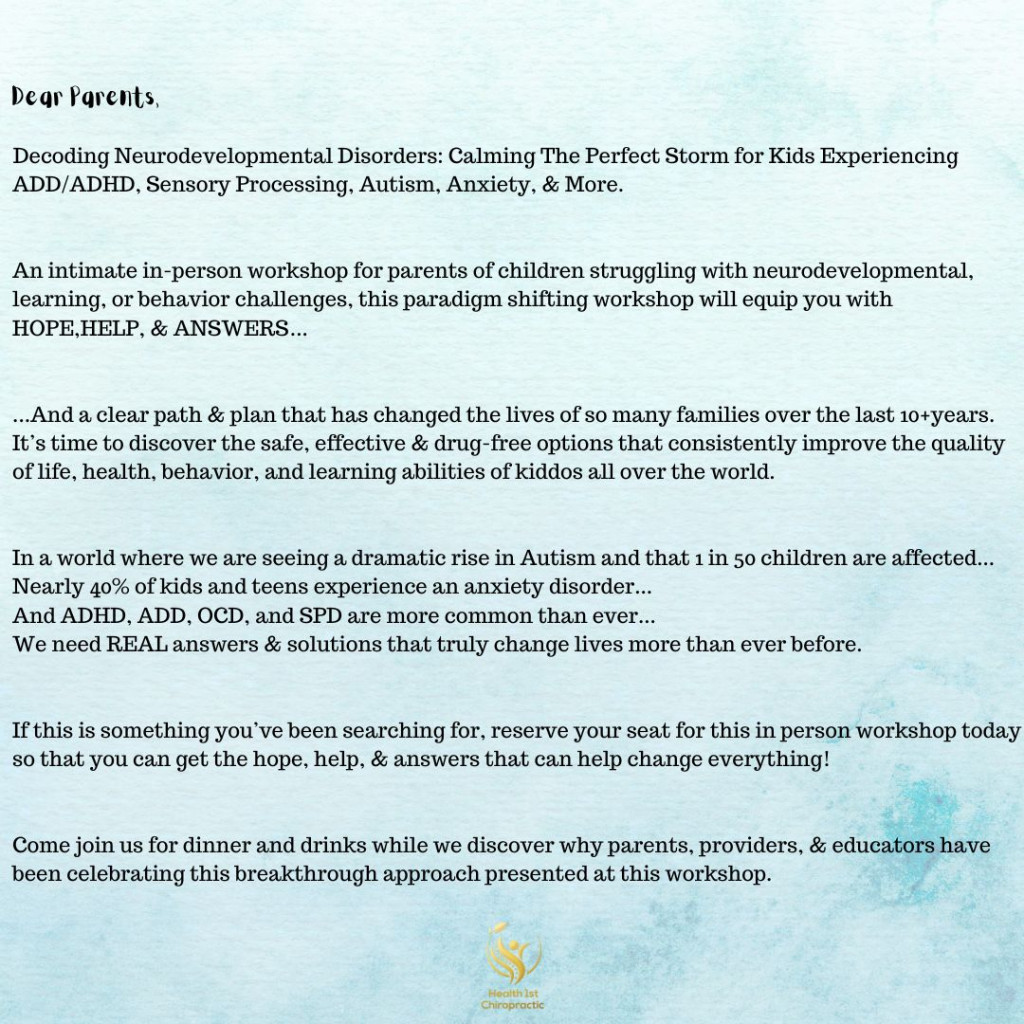 14 Years of Practice and Knowledge 
Meet Dr. Gina
Is There Hope? We Think So!