Get the Gift of Health
Our Best Offer Of The Year! Over $100 Of Savings With Your Consult, Exam, Scans, & Report, Just $47 In addition, the entire $47 goes to sponsor specialized care for a Health 1st family in need!…AND you also are given a $50 credit towards your personalized care plan once you start!

WHO?
Anyone and everyone who is sick of the constant stress, exhaustion, and anxiety that this last 2 years has brought on so many of our families! This special offer is for YOU if you want to experience more energy, better sleep, less tension, and improved gut and immune health!
HOW?
Simply click the button above or below here, and provide your Name, Email, and Cell Phone Number, and our team will reach out to you right away to get you scheduled at the time that best fits your schedule. There is a Total of $109 in savings built into this Gift of Health offer, where the Consult, Scans, & Report Process are just $47 and we donate 100% of that to amazing Health 1st families! In addition, it comes with a $50 Care Plan Credit already applied when you start care!
WHEN?
Valid thru January 31st, 2023 – so that you can use it during December to combat the holiday stress if you'd like, or you can get started in January as part of your healthy New Year's Resolutions! Let us help you get your health back and at full steam in 2023!
Complete the form below to CLAIM YOUR $47 Gift of Health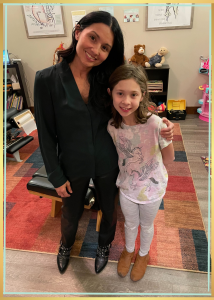 Kaia's Story
If you haven't seen Kaia in the clinic, you definitely have seen her amazing artwork. Her parents came in looking for answers to health concerns including balance/coordination challenges, anxiety/mood disorder, as well as sleep and sensory issues. Her goals with care were to help control anxiety and behavior outbursts in addition to helping her eat better. Kaia had become a picky eater and meals were challenging as well as bed time. We are happy to report that with specific neurological chiropractic care, Kaia is trying new foods, she is less anxious, experiences less mood swings, and has a better overall daily mood. In addition, she is sleeping longer at night and bedtime is no longer a struggle or source of family stress.
---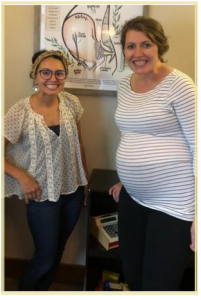 Katie's VBAC
After having a c-section with her first child, Katie was set on having a VBAC with her second child. When she found out that baby was breech she knew she had a very short time to flip baby, so she came in ASAP! After baby flipped, she was able to turn her focus on making the birth plan of her dreams to ensure she had the birthing experience she wanted. Here are her words to Health 1st after she delivered baby: "I wanted to let you and your team know that Olivia made her arrival via a SUCCESSFUL VBAC! The delivery was everything that I wanted and more! … I'm doing pretty well in my recovery and I'm just SO STINKING PROUD of myself! I couldn't be more pleased with her birthing experience and know that chiropractic played a big role in everything" Our hearts nearly exploded with so much happiness and we were also so proud of her! Katie continues wellness care into her postpartum and has baby Olivia under care as well!
---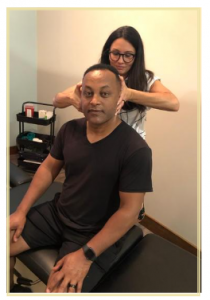 Dudes and Dads get adjusted too!
Samson is a great example of what staying consistent with chiropractic adjustments can do! As an avid golfer and someone who exercises regularly, getting adjusted regularly helps him maintain an active and healthy life! Here is what he had to say: "When you are feeling good it's hard to think you need to get adjusted but you ABSOLUTELY need it to maintain wellness." Samson believes that when you put function over feeling, you win at wellness! And we agree!
CLAIM YOUR $47 Gift of Health »


Gift of Health | (651) 455-5463