Massage Referral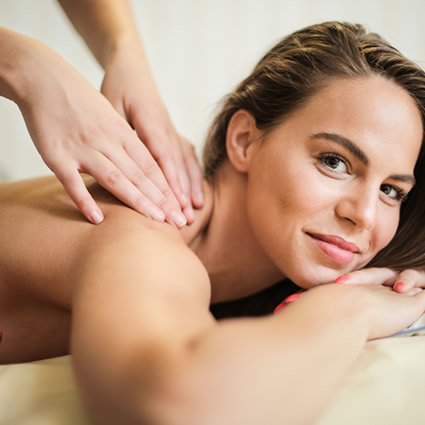 From world events to work-related headaches, it's no wonder so many people are experiencing stress these days-and seeking some solace. Someone close you knew you could use a tranquil time-out, and invited you to book a massage and participate in our massage referral promotion at Health 1st Chiropractic & Wellness Center.
How It Works
When a current massage patient invites a friend or family member, the current patient gets $15 off their next massage upgrade. Their 30-minute massage upgrade is normally $45, but they would be getting it for $30.
We love to thank our patients for sharing their amazing massage experience, when you check in for your massage remember to give the name of the friend or family member that referred you.
Who Can Benefit From Massage?
Just about anyone can enjoy the benefits of massage. Whether you have back pain from sitting all day at your workstation or just seeking some serenity, massage can help you feel great.
5 Fantastic Health Benefits of Massage
While you may consider massage a form of posh pampering (which it can be!), it also does so much more. Here are some top terrific benefits of this hands-on healing therapy.
Reduces stress and anxiety
Relieves digestive disorders
Alleviates joint pain
Assists with injury recovery
Boosts immunity
Get to Know Our Massage Therapist
Magnum Terrazas is highly skilled in a broad array of massage techniques, including deep tissue, trigger point, myofascial release, sports, Swedish and more.
Book Your Appointment
Contact us today to schedule your appointment! We look forward to helping you to decompress and feel fantastic!