Health 1st Chiropractic & Wellness Center Reviews
What Our Inver Grove Heights Patients Say
At Health 1st Chiropractic & Wellness Center we love when patients share with us their feedback and comments after chiropractic care. Please read our patient testimonials below to see what other people have achieved through their tailored treatment plans with us. Share your stories too! Click here to send us your feedback so that we can help to spread the word about the benefits of natural Health 1st Chiropractic & Wellness Center care. For more information, or to schedule an appointment contact us today.

How Dr. Gina fell in love with chiropractic all over again!
As a parent I think we all can remember that moment when we held our little one for the first time and in that instant, you feel "true love." I knew that I could never love anyone more than this little guy in front of me that had grown in my belly and was a part of ME!
Ethan's Story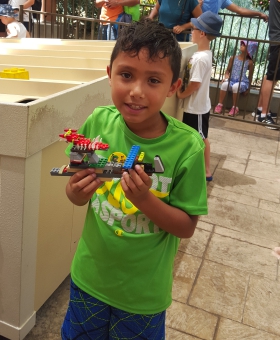 I remember getting the call from grandma that my soon to be 2 year old, "just did not seem right." Upon arrival I knew he was in respiratory distress so to the ER we went. Ethan was diagnosed with Allergy Induced Asthma. For many months, we followed the recommendations of the pediatrician and specialists by doing a prevention plan daily consisting of Allergy medication and Albuterol/Budesonide via the nebulizer. He continued to get flare ups despite following the recommended regimen. Finally one day I asked my pediatrician, "Why, why was my son getting flare ups despite us following the prevention plan?" She had no answers. It was at that point that Ethan went from being my son to becoming my patient. I went back to the chiropractic science and philosophy that I had been taught in college that the body has the ability to heal itself if placed in the correct environment and started specific adjustments for Ethan. We also made some diet changes and got him off all his medications. Today he is thriving, playing competitive soccer independent of an inhaler or any medical interventions. To this day, I question myself for not helping Ethan sooner but in that moment, I was just a parent wanting to do everything possible for her child. I followed the pediatrician's recommendations because I would have done anything to stop my child from suffering. This is why I have such a great passion for Pediatric Chiropractic because I understand the struggle parents go through when you have a sick child. The sleepless nights, the time off from work, the strain on relationships, the financial burden, and just the overall heartache of feeling helpless. ~ Dr. Gina
Help with Plantar Fasciitis
After spending over $1500 on doctor's visits and supports to treat my plantar fasciitis, I came in to see Dr. Gina because nothing was helping. To my surprise, my foot pain resolved completely with adjustments. Chiropractic has helped in the past with my low back pain but never thought it would take care of my plantar fasciitis! ~ Tom S.
Neck Pain
I started going to Health 1st Chiropractic & Wellness Center due to lingering neck pain from years of working construction. Not only did Dr. Gina help with this through regular adjustments, she also has the rest of my body working properly without the use of needless pain prescriptions that only treat symptoms, not the cause. Her attitude and passion to help others makes herself and Chiropractic number 1 in my book. Thank you Health 1st for all you do! ~ Luke P.
Chronic Low Back Pain
Despite my initial skepticism of chiropractic, I decided to give Dr. Gina a try with my chronic low back pain. I had tried physical therapy without lasting results and for the first time I saw improvements not only in my pain but in my overall lifestyle. ~ Roxanne K.

Health 1st Chiropractic & Wellness Center Reviews | (651) 455-5463