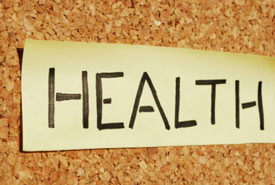 While a decadent dish of ice cream is a treat most people enjoy, the problem with most commercially prepared ice cream is it contains inflammatory sugar and bad-for-your-health additives.
Instead of sugar, we recommend allulose. This sweetener has some fantastic benefits! It lowers blood sugar, helps burn fat, protects against fatty liver and does not raise toxicity in the body.
Our ice cream recipe also doesn't contain carrageenan. This binding agent can have many side effects. These include inflammation, bloating and glucose intolerance.
Keto Vanilla Ice Cream
3/4 cup allulose
2 cups heavy whipping cream
1 cup milk as 1/2 cup almond milk and 1/2 cup heavy cream
2 eggs
2 tsp vanilla extract
Mix ingredients and place mixture in an ice cream maker machine for 10 minutes or desired consistency.
Grab your spoon and tee up your taste buds!
Check Back Weekly for More Recipes
From starters and soups to main dishes and delectable desserts, we'll share a recipe each Monday. We're confident you and your family will love our guilt-free recipes!