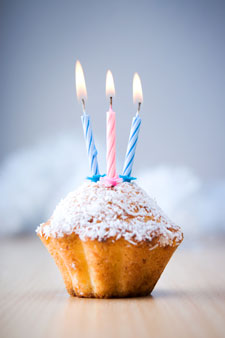 While 2020 hasn't been the year we were all looking forward to, it certainly allowed us to take a deeper look into what truly matters and what's most important to us.
As Health 1st Chiropractic & Wellness Center celebrates our 3rd birthday, one thing is clearer than ever before: Our wonderful patients make everything possible, and we couldn't be thrilled to have you in our lives. So, thank you for choosing and trusting us with your natural health journey-we promise to always keep your best interest at heart and do everything we can to ensure you reach (and exceed) your goals.
Tune Into Social Media November 9th
To help celebrate this week, we're launching a fun week of social media activities and giveaways, allowing our patients the chance to participate and win fun prizes and treats. If you don't already follow us on social media, you can do so by following these links.
Remember, tune in all week long as the fun continues!
We Can't Wait to See You Soon
As the holiday season approaches, we wish you nothing but health and happiness. If there's anything we can do for you, let us know. We can't wait to see you again soon-if you're in need of a visit to help manage holiday stress, you can easily schedule one here.
We'll see you soon, and cheers to another three years!